Pebbles costume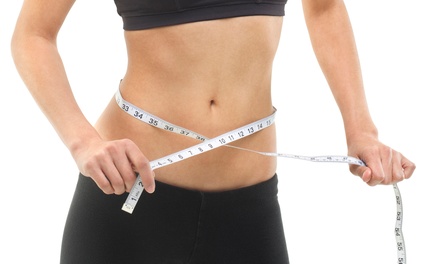 Pebbles Child Costume


$37.99


Includes shirt; shorts; leg warmers; Wig. Does not include shoes. This is an Officially Licensed The Flintstones costume.





The Flintstones Pebbles Adult Costume


$8


This costume includes shirt with attached belt; skirt; wig; and jabot. Does not include shoes. This is an officially licensed The Flintstones product.





The Flintstones Pebbles Deluxe Adult


$39.99


Pebbles deluxe costume Hot pink with black spotted tattered shirt; black tattered shorts; hot pink wig with bone attached and hot pink tattered leg coverings. Earrings and shoes are not included. This is an officially licensed The Flintstones costume.





Costume Gloves


$4.99


Wrist length. Available in Black only. One size fits most.





Pokey Adult Costume


$49.99


Includes bodysuit and headpiece. This is an officially licensed Gumby costume.





Vegas Vixen Adult Costume


$69.99


Dress with dice applique and roulette wheel skirt; bow tie and arm warmers. Hat; stockings and shoes are not included.





Olive Oyl Adult Costume


$34.99


Petal collar dress and bun back wig. Shoes not included. This is an officially licensed King Features Syndicate; Inc costume.





King Crab Adult Costume


$86.99


Includes one crab tunic. Pants and shoes not included. Available in One-Size fits most adults.





Bunny Child Costume


$24.99


Headpiece; jumpsuit with attached feet and hand mitts. Shoes and socks not included.





Dragon Miss Teen Costume


$36.99


Top with detachable sleeves; belt sash and skirt. Wig; shoes and chopsticks not included.





Colonial Pirate Adult Costume


$149.99


Includes strapless dress; belt with attached O-ring; waist cincher; bolero jacket; hat and sword. Does not include boots.





Peacock Tween Costume


$34.99


Includes dress with attached tail; shorts; fingerless gloves and hair comb. Does not include leggings or shoes.





Cave Cutie Adult Costume


$56.99


This Cave Cutie outfit bra top; corset vest; skirt; headband; arm bands; boot tops. Available in adult sizes Standard. Not included are the necklace; club; and shoes.
Monterey Bay Ideal Destination For Entire Family
Scenery and history — that's what keeps modern-day explorers coming back to the Monterey area, where they'll find gorgeous coastline, cozy inns and enough museums and old buildings to earn a degree in history.
News flash: California has a bit of Spanish influence in just about every city and town. Monterey was once the epicenter of that culture. It was way back in 1602 that the Viceroy of New Spain – a guy named Monterey, not so coincidentally – asked Sebastian Viscaino to explore the western shore of California. Viscaino landed in what is now Monterey Harbor and named his new discovery after the viceroy.
Fast forward to 1770 and the city of Monterey was founded. Until 1822, California remained under Spanish control with Monterey as its capital. Today visitors can tour some of the original buildings which are clustered around the marina and the old Fishermans Wharf, footsteps from busy downtown Monterey.
Checking into the Portola Hotel and Spa, we were pleasantly surprised that our hotel choice had landed us right next to the historic district. A quick trip to the room to drop off bags and change clothes and we were on our way, exploring California history on foot using a well-designed tour map of historic Monterey and the many buildings that have survived since the city's earliest inhabitation.
The Monterey History and Art Association has laid out what they call the Path of History that is marked by brown and yellow round disks appearing on the sidewalks. There are several museums along the way and a good place to start is the Pacific House where you can glimpse what life was like here for the American Indians. The museum is part of a broad plaza-like park called Monterey State Historic Park, where you'll also find the Monterey History and Maritime Museum.
The Maritime Museum holds over 50,000 artifacts, textiles, costumes, photos and historic documents. Exhibit areas highlight the Rumsien/Ohlone Indians, Spanish explorers, the shipwreck of the USS Macon, the area's military presence and the Hotel Del Monte which was the major tourist destination of its day.
Nearby you'll find the Custom House where international goods once awaited inspection. Also along the walking path are Colton Hall, the first civic building and where they held the constitutional convention for California, and the Presidio of Monterey Museum.
Of course this historic area adjacent to the Portola Hotel is just part of the history that seems to be waiting around every corner in this city by the sea. Who doesn't recall, for example, the Cannery Row of John Steinbeck's novel by that name that detailed so completely the area's historic fishing industry. This place was once the Sardine Capital of the World and visitors to Monterey can still get a sense of it today in a few places where run-down buildings give this place the feel of a fish factory. But today the area is known for its shopping, restaurants and oceanfront hotels and has become something of a tourist mecca.
You won't want to miss the nearby Monterey Bay Aquarium, famous for its thousands of fascinating sea creatures and first-class exhibits and presentations. The aquarium is housed in one of the old cannery buildings and explores everything from sharks to tidepool creatures – just about everything that is found under the sea in Monterey Bay. The aquarium features huge two-story viewing windows that make you feel like you are in a submarine.
Back at the Portola Hotel and Spa we settled in for some relaxation. The hotel's location afforded us a view of the historic waterfront area and the bay beyond. Our room with one king bed was upscale with a amenities such as a large-screen LCD television, a desk and work area and a couple of wicker chairs for reading or conversation. The hotel is 379 rooms so it's a big-hotel experience with a massive, impeccably landscaped courtyard/lobby area as well as shops and restaurants on the premises. The restaurants include Jack's, specializing in California cuisine, and Peter B's, a fun microbrewery with 15 HDTV's for sports viewing. And don't forget the Spa on the Plaza, a full-service day spa.
With the Portola, it's location, location, location. There is not a better situated hotel for easy walking to many of the prime Monterey attractions. In addition to the Path to History just outside the door, you can go a few steps further and enjoy the Monterey Bay Coastal trail, a scenic walk along the bay and reputed to be one of the best bike paths in the country. Stay to the right, however – some of the cyclists on this path speed along with little regard for the strolling public.
Walk out the other side of the Portola Hotel and Spa and you are in downtown Monterey with shops galore and plenty to explore. We were fortunate to have chosen a Tuesday to stay at the Portola because that's when the city comes together each week to put on one of the most colorful farmers' markets we've ever encountered. With vendors lining both sides of the street for blocks, there are thousands of visitors making their way up and down the street as they choose from fresh produce, crafts, unique gifts and of course plenty of different types of hot foods, cooked to order for just a few bucks. You won't even want to buy dinner out since the choices at the market are so mouth-watering.
In fact, the whole Monterey area is full of choices. If you want to explore more than just downtown and the waterfront, you can motor just a short distance to Pebble Beach and the famous 17-Mile Drive where you can see up-close and personal where they hold those golf tournaments you see on television. The scenery here ranks among the best anywhere in California with the kinds of windswept trees, cliffs, rocks and ocean vistas that you see in oil paintings. Golf nuts will find there are actually seven golf courses in this area but they'll want to be sure and visit Pebble Beach Golf Links where they can watch elite golfers plunk down hundreds of dollars in greens fees to say they've played the best of the best. There are several excellent restaurants here as well and it's a great place to stop for lunch.
Another famous location nearby is Carmel-by-the-sea, a European style village that was once ruled by Mayor Clint Eastwood. This place is all about the charm, the peace and quiet, the cozy elegant inns and dining so fine you'll probably max out your credit card. Altogether there are some 50 inns and 60 restaurants and travelers keep coming back to this charming burg to explore the upscale shops and live a life of luxury, if only for a weekend.
Just as it beckoned the Spanish explorers, Monterey Bay and its picturesque surroundings continue to attract visitors from far and near. Except nowadays the explorers are wearing shorts, tee-shirts and sunglasses and it very likely won't take them months to get home.
About the Author

Cary Ordway is a syndicated travel writer and president of Getaway Media Corp, which publishes http://www.californiaweekend.com , covering the
California coast
and other Golden State destinations, and http://www.northwesttraveladvisor.com , covering
Pacific NW
vacation ideas.
ALL girls please answer! Is this a cute costume?

http://www.flintstonecostumes.com/teen-pebbles-flintstone-costume.html
Is that a cute costume ? I am 14 and i want to be pebbles. Is ok to wear a costume on halloween to school?
what could i wear to cover up a bit more so i'm not cold?
thanks!
my school doesnt have a stict dress code
this is a really cute costume!!!! i like it a lot. you should wear leggings if it gets too cold. either black or pink leggings.
Pebbles Costume