Batman Brave & Bold costume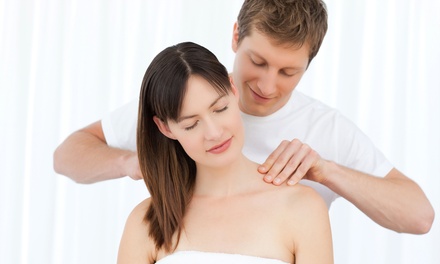 Batman Child Costume Kit


$21.99


The Batman Child Costume Kit includes a shirt; mask and cape. Doe snot include pants. This is an officially licensed DC Comics costume.





Batman Dog Costume


$12.99


Contains: Chest Piece; Cape; Head Piece and Belt. This is an officially licensed product from The Adventures of BATMAN ROBIN.





Batman Onesie Infant Costume


$28.99


This costume includes a onesie; pants; hat; and booties. This is an officially licensed DC Comics costume.





DC Comics Batman Dog Costume


$15.99


This costume includes shirt with detachable cape and headpiece. This is an officially licensed Batman costume.





Collector's Edition Batman Adult Costume


$799.99


This full latex costume has sculpted muscle pieces for the perfect look. Costume 2 piece jumpsuit; cape; chest piece; upper arm pieces; gloves with gauntlets; boot covers; upper leg pieces; belt; and cowl. This is an officially licensed Batman costume.





The Batman Muscle Chest Adult Costume


$54.99


In the early days of the Dark Knight; Bruce Wayne is just getting used to his new secret identity. This superhero costume includes character headpiece; cape; muscle chest jumpsuit with attached boot tops and belt. Available in adult sizes: Medium Large. This is an officially licensed The Batman costume.
Batman Costume For Halloween
Batman, the choicest of all Superheroes, can be your selection this Halloween too! Buy Child Batman costumes for your kids and Batman costumes for the two of you.
Online costume selling sites offer options aplenty for you to select from for the children. There are Batman costumes for boys, for girls, for the newborn and for the toddler. You have these costumes in child small, child medium and child large sizes. There are options for the infant and the toddler also. These child Batman costumes come in different price ranges so your job becomes that much simpler.
The choices among the Child Batman costumes are most interesting. You have the Batman Dark Knight Deluxe Muscle Chest, the Joker, the Deluxe Joker, Batgirl, Child Batman, the Ninja Batman Begins, and Official Batman Muscle Chest besides Batman gloves all for children. You have similar choices for the infant among Batman Dark Knight Infant, Batman Infant, Batman Brave and Bold and a Batman Ez on Romper costume! For the toddler there are Batman Toddler and Bat Boy Pajama Infant & Toddler costume, which should set the tone for the evening! There is a hilarious costume called Batman Bib Newborn Costume, which you simply have to see!
And not just adults, choices are there for different Batman costumes for adults too. There are the usual ones, which you would expect to find like the Joker Adult Deluxe, the Batman Dark Knight Adult and the Batman Begins Adult costumes. There are also interesting ones like the Collectors Robin Adult, Collectors Batgirl Adult, the Sexy Robin Adult, the Collectors' Edition Batman Adult and of course the Batman Plus Adult costumes.
Among the Batman masks, you will find attractive ones like that of Batman Dark Knight and Adult Joker Clown Mask, the same mask in vinyl with hair and the Batman Dark Knight Scarecrow Adult mask in normal and deluxe. The funny masks are named Batman Dark Knight Dopey, Grumpy, Chuckle and Happy! For props you have belts, gauntlets, gloves and make up kits. Some imaginative Batman costumes available include Batgirl in 1997 costume and Leather-Like Catwoman dress.
Options galore; take your pick to enjoy more…this Halloween!
Follow Costumes4less.com at twitter.com http://twitter.com/costumes4less
About the Author

www.costumes4less.com is a US based online retailer of Costumes, Shoes, Sexy Wear and Party supplies. Their mission is to offer you the most pleasant online shopping experience by providing the widest selection of products, at best possible prices via our easy-to-use, full featured and secure website.Select from our wide collection of Batman costumes for Party, Halloween and any occasion

BATMAN: THE BRAVE AND THE BOLD Legends of the Dark Mite ( Bat-Mite ) Costumes