betty rubble costume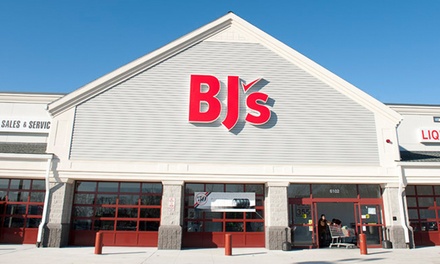 From GROUPON in Washington DC





Betty Rubble Teen Costume


$5


This costume includes dress; belt and wig with ribbon. Available in Teen size only. Shoes not included.





The Flintstones Betty Adult Plus Costume


$44.99


Adorable Betty costume includes blue halter dress with keyhole neck and a black hip belt complete with bones; and black wig with attached blue bow. Shoes are not included. This is an officially licensed The Flintstones costume.





The Flintstones Barney Rubble Deluxe Adult


$49.99


Deluxe costume Brown coat with faux fur trim collar and matching cuffs; blonde wig; and "bare feet" shoe covers. This is an officially licensed The Flintstones costume.





The Flintstones Wilma Adult Plus Costume


$44.99


Deluxe costume includes white dress with zebra tattered trim on hem and one shoulder strap. Orange wig and white stone pearl necklace are included. Shoes are not included. This is an officially licensed The Flintstones costume.





Costume Gloves


$4.99


Wrist length. Available in Black only. One size fits most.





Pokey Adult Costume


$49.99


Includes bodysuit and headpiece. This is an officially licensed Gumby costume.





Vegas Vixen Adult Costume


$69.99


Dress with dice applique and roulette wheel skirt; bow tie and arm warmers. Hat; stockings and shoes are not included.





Olive Oyl Adult Costume


$34.99


Petal collar dress and bun back wig. Shoes not included. This is an officially licensed King Features Syndicate; Inc costume.





King Crab Adult Costume


$86.99


Includes one crab tunic. Pants and shoes not included. Available in One-Size fits most adults.





Bunny Child Costume


$24.99


Headpiece; jumpsuit with attached feet and hand mitts. Shoes and socks not included.





Dragon Miss Teen Costume


$36.99


Top with detachable sleeves; belt sash and skirt. Wig; shoes and chopsticks not included.





Colonial Pirate Adult Costume


$149.99


Includes strapless dress; belt with attached O-ring; waist cincher; bolero jacket; hat and sword. Does not include boots.





Peacock Tween Costume


$34.99


Includes dress with attached tail; shorts; fingerless gloves and hair comb. Does not include leggings or shoes.
Cave Girl Fancydress Costumes And Accessories
Cave girl fancydress remains an ever popular choice of costume for parties weddings and every sort of occasion where people are going to be dressing up.
The Cave girl outfit is especially favoured, particularly with the men it seems. There is something very sexy about a woman dressed in leather and fur.
There are all kinds of Cave girl outfits available and depending on your particular idea of what the well dressed girl-about-bedrock should be clothed in, you will find a costume that suits.
Sexy Cavegirl; There is a wealth of Cave girl outfits that come under this category and most will feature a short skirt and perhaps a tight leather effect bodice. Beware, some of these outfits can be quite revealing!
Cave Girl Mom: Not every woman is comfortable exposing a lot of flesh and there are costumes which are more reserved. These are usually a one piece smock type dress with an animal print that gives a slight Cave girl look.
Cartoon Cave girl: These very popular outfits generally come under the Fintstones category and you will find different types such as, Wilma Flintstone, Betty Rubble and of course, Pebbles costumes.
An important factor in any Cave girl costume is the accessories which include various things, for instance, a club which every cave girl needs to beat of the caveman attention, bone necklaces and bracelets and even Cave girl wigs.
All these accessories will help your Cave girl fancydress costume look more authentic.
If you are going to a costume party and want the cave woman look then you will have to decide what kind of prehistoric beauty you are going to be.
About the Author

The best way to decide on your Cave girl fancydress costume is to have a look at what is on offer online and then you can make up your mind as to whether you are a sexy cavegirl or more of a Wilma Flintstone.
For a selection of cave girl fancydress costumes visit http://cavegirlfancydress.net
I need a halloween costume..fast!?

Well today is halloween and I am going out so I need a costume
I have a blue BCBG cocktail dress
it is strapless and kind of poofs at the bottom like a bubble dress
I have black hair a little longer than shoulder lenght…
I have NO idea what I can be with that
I was thinking betty rubble or something? help!
get bunny ears…..be a playboy bunny!!lol(:
Betty Rubble Costume