Cinderella costume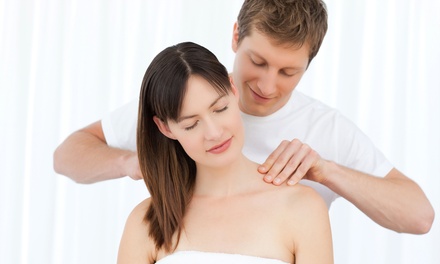 Disney Princesses Glass Slipper Cinderella Adult Costume


$66.99


This costume includes dress with bow bodice accent and glitter tulle overlay; ribbon choker; and matching head piece. Does not include gloves; petticoat or shoes. This is an officially licensed Disney Princess product.





Cinderella Tiara


$21.99


This product includes one character tiara. This is an officially licensed Disney product.





Passionate Princess Adult Costume


$144.99


This costume includes a brocade dress; a matching underskirt with an attached tulle petticoat; a choker necklace; gloves; a matching headband and a bustle bow. Does not include hosiery or shoes.





Disney Prince Charming Adult Costume


$77.99


This costume includes jacket with fringed epaulettes and gold rope detail; sash; belt and pants. Does not include gloves or shoes. This is an officially licensed Disney product.
Best 2010 Halloween Costumes
The festival of Halloween finds its origins in the ancient Celtic festival of Samhain, which used to be celebrated by Celts to welcome winter. These days, Halloween is observed on 31st of October and is more known for its activities which include a myriad of costume parties, trick or treating, bonfires and much more. The themes for these parties usually range from scary to gothic to funny. There are several Halloween costumes available for people of all ages ranging from toddlers to grown up adults in the market today. These costumes can be scary, funny, sexy, or anything else that holds your fancy. Given that Halloween is fast approaching, you might want to pick out your costumes to avoid the last minute shopping rush and avoid any disappointments later. To help you make up your mind, in this article we have put together some of the best 2010 Halloween costumes.
Costumes could be inspired by movies such as the box office hit 'Avatar' by James cameron, fairy tale characters such as 'Alice in Wonderland' from the recent Movie or 'Batman Costumes' for younger boys. A classic theme is of course cartoon charters, gothic themes, famous personalities like Harry Potter Cleopatra or pretty much ANY character from Star Wars! Still popular are historical figures and even things like vegetables, Super Mario Luigi and Mario costumes (wasn't that from the 80′s?) items found around the house and much more. A huge thriller this season is of course the Jake Sully and Neytiri Halloween costumes from Avatar the movie, due to the box office success. This is the time that you can express your creativity to the fullest extent and choose the best costume for yourself.
The Neytiri & Jake Sully costumes inspired by the recent 3D hit, Avatar, are the hottest the costumes doing the rounds at the retail stores for this Halloween. These costumes are available for adults as well as children. Along with the costume several other accessories are also available that adds to the looks of the costume.
The Cinderella costume based on the famous Disney fairy tale animated movie is another favorite this year. This costume is available for women as well as children and generally comes with glovettes, choker and headband offering you the complete princess look. You can even look at purchasing the Cinderella wig or match your hairstyle with that of the Disney character to get the perfect look.
Buzz Lightyear from Disney's Toy Story 3 seems to be another favorite amongst children especially young boys this year. Several accessories like the jet pack, gloves, goggles and cuffs are also available to make your son look just like Buzz Lightyear.
There are several costumes available for adult men this year to choose from some of the famous ones are the Darth Vader costume, Michael Jackson Billie Jeane costume, Scream ghost face costume, Halo 3 costume and much more. Along with the star wars costume, the star wars force FX light saber is also available that offers the complete Darth Vader look. This costume is available for men and for children.
These are just some of the most famous 2010 Halloween costumes and there are several online and brick and mortar retailers offering these costumes at really great prices. Before you purchase the costume of your choice do make sure that you check out the internet for the best deals. Most of the retailers also provide reviews from customers who have already purchased these costumes. Do take some time out to read the reviews and gain knowledge from first hand experience of previous customers. Always keep in mind to purchase these products from reputed dealers as there are several cases of fraud taking place over the internet too.
About the Author

Buy Avatar Costumes Online, Find the halloween avatar costumes, Neytiri Halloween Costume at the lowest prices, only from trusted retailers. Coupon codes, reviews, and tips on which costumes REALLY look the best!
Cinderella Costume