goth costume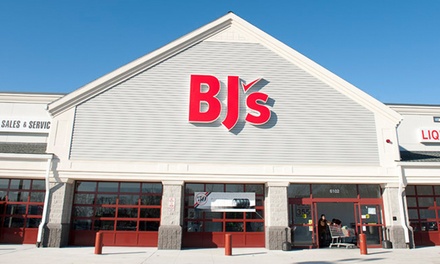 From GROUPON in Washington DC





Goth Fairy Teen Costume


$5


Includes top; skirt; brooch. Does not include wings; wig; gloves; bootcovers; tights or wand.





Goth Prom Queen Child Costume


$32.99


Includes dress; sash; fingerless gloves; wrist corsage and tiara. Does not include makeup; tights; boot covers or shoes.





Kool Kat Child Costume


$42.99


This costume includes dress; glovettes; footless tights; headband with ears and boot covers. Does not include face paint or shoes.





Renaissance Princess Adult Costume


$59.99


This costume includes deep blue velvet gown with satin center bodice skirt insert; gold accent trim; cream gossamer ruched sleeves and Matching braid twist blue gold head band. Does not include jewelry.





Wicked Wolf Child Costume


$42.99


This costume includes dress; glovettes; footless tights; headband with ears and boot covers. Does not include wig or shoes.





Punk Ballerina Teen Costume


$37.99


Includes dress; sleevelets; tiara; and leg ties. Does not include jewelry; stockings; gloves; or boots.





Coffin Bride Adult Costume


$45.99


Includes a black and white velvet dress with coffin inset; tie bodice; shoulder tatters; choker and veil. Rose; shoes and fishnet stockings sold separately.





Prom Nightmare Adult Costume


$5


This nightmare of a prom gown includes a long dress with fake blood print; blonde wig and slip. Wrist corsage not included.





Vile Jester Adult Costume


$49.99


Includes a double knit polyester shirt and matching pants; waist sash; headpiece and mask. Available in adult sizes Medium and Large.





Soul Taker Child Costume


$34.99


This costume includes a robe with attached hood and face cover. Does not include scythe; gloves; or shoes.





Vampirina Child Costume


$37.99


Includes tutu dress; lace glovelets; choker with attached collar and footless tights. Does not include shoes.
Trend American Renaissance Costumes
Renaissance costumes have become an inseparable part of the American culture. These festivals cover different parts of America at different times of the year. An end-of-the-day ritual in the late evening put an end to the hectic day at the renaissance festivals. Adventurous feats such as swordplay, archery, jousting and axe-throwing are also performed at renaissance festivals. These adventurous feats, which just imitate the historic period with false fighter and weapons, were very popular during medieval or renaissance era. Animal rides, live animal displays and human-powered swings also adds to the beauty of the renaissance festivals.
There are dancers, jugglers, comedians, musicians and many more to perform at the festivals to entertain the guests who flood the events in huge swarms. Imitators copy historical personalities and roam among the guests interacting with them. A perfect collection of fancy renaissance clothing, renaissance costumes style Dresses & Gowns designed for Renaissance Peasant and Tavern Wench bear a rustic look with charm and elegance of the age.
Fair Maiden's Dress, Pleasant Peasant Dress, Isolde Red Dress, Country Maid Skirt with Bodice, Arabella Cotton Dress, Isabel Silk Dress, Athenian Gown, Scarlet Dream Dress, Devil's Desire Ladies Complete Costume, Señorita Complete Costume, Burlesque Babe Ladies Complete Costume, Elise Dress are some of the high end renaissance costumes. These medieval costumes are up for grabs on many online stores and just a click of the mouse will help one to wear some of the most rustic-looking wardrobe.
Fancy renaissance costumes are an important part of Renaissance Festival. There are various types of renaissance clothing. Dark fishnets are used, especially by women. These fishnets are summer temperature friendly, thus can be worn on legs, arms, or even as jumpers in summers. Fishnets protect the skin from the harsh heat of sun. Goth women also wear lace-trimmed long skirts, cotton bloomers and flowing gauzy skirts in summer.
The Goth subculture has survives much longer than other subcultures of its time, and in the mean time the Goth fashion clothing kept on diversifying. Currently, the renaissance festivals, which are very popular throughout the US and some other parts of the world, provide the best opportunity to gain a firsthand experience of fancy medieval costumes or renaissance clothing.
About the Author

Search latest trends fashion renaissance costumes, middle ages fashion, reniassance clothing and medieval costumes collocation get also 2011 renaissance festival updated news, dates, map, address, images and videos to Renaissance-Festivals.com.
goth costume goth kids clothing gothic decor vampire fangs blauhaus endendss summer